Single component RTV
Acetoxy cure
Excellent flexibility with anti sag property
High temperature resistance
Application Areas :
Ideal for sealing glass and aluminium frame Joints. Seals cracks around windows, ducts, fixtures, etc. crack filling in RCCs, infrastructure designs, joint sealing in wash basins, kitchen sinks etc.
Technical Parameters
Colour & appearance
Clear. White & Black paste
Specific gravity at 30oC
0.92 to 0.99
Skin formation time at 30o°C
5 to 20 minutes
Curing speed @ 30oC
3 mm per clay
Hardness Shore A after 7 days cure at ambient
16 to 25 (Shore A)
% Elongation at break at 30oC after 7 days
375 minimum
Paintability Temperature resistance
Not paintable
-6O to +180
Available In :
280 ml Cartridge (Clear, White & Black)
Also available :
Applicator gun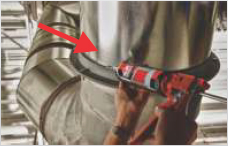 Seals & Fills Gap
Crack filing in infrastructure design, Joint sealing in various industrial equipments used under vibration.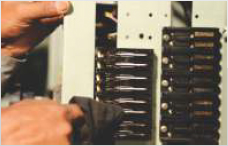 Seal & Insulate
Seal & insulate electrical junction boxes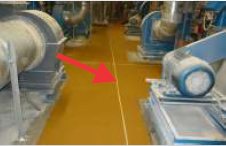 Seals & Fills Gap
To fill & seals in the gaps of floor joint